In 2016, I consciously made an effort to read more diversely, and I read some amazing books. So, if you're in need of diverse recommendations, look no further than this post!
Since I've already read a lot of diverse books that will release in 2017, I'm keeping this list to only books that came out in either 2016 or prior to it. If I did include those upcoming releases, this list would go on and on, because 2017 is going to be a wonderful year for diverse releases. I mean, look at the post I did recently about that very topic!
Now, more than ever, diverse books are needed to reflect the diversity in our world, to educate others and open people's eyes. These books are so important, and opened my eyes to things I would've never thought about.
(This list is in the order of the date I read them, reverse chronological from December-January. I couldn't order them in any other way- plus, I'm lazy, and that's how I found them from Goodreads.)
If you click on the book cover, it will take you to the book's Goodreads page.
Disclaimer: I enjoyed all of these books, but I cannot comment on the representation because I don't belong to all the marginalizations portrayed. I found them to be respectful, but that means nothing, so if I see a review calling out a book as problematic, I'll link it.
Cherry by Lindsey Rosin
This is a sex-positive, wonderful story that I thoroughly enjoyed reading. It's cute, and fun, but also deals with and mentions heavier topics. It features POC and LGBTQIAP+ main characters, and I loved the friendships and romances in this book.
(Note: Here is a Goodreads review by a lovely friend of mine that discusses the racism present in Cherry.)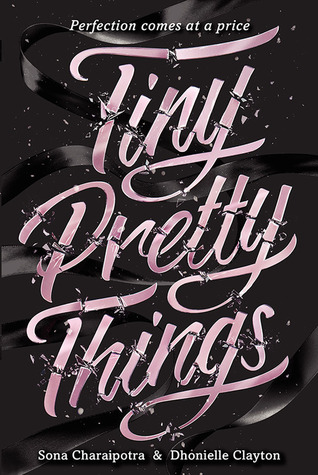 Tiny Pretty Things by Dhonielle Clayton and Sona Charaipotra
This book centers around three ballerinas at a competitive ballet school. Each girl is unique and diverse, and the story is magnificent. One POV is a black girl with a heart disability, another is a biracial (white + Korean) girl struggling with an eating disorder, and the last is a girl with a drug addiction. It's darker than you expect, and it's amazing.

All American Boys by Jason Reynolds and Brendan Kiely
This book is so, so relevant in our current world situation. It's about police violence and racism and it's told from the perspectives of a white teen and black teen. It's hard-hitting. It's difficult to read. But it's important, and a beautiful story.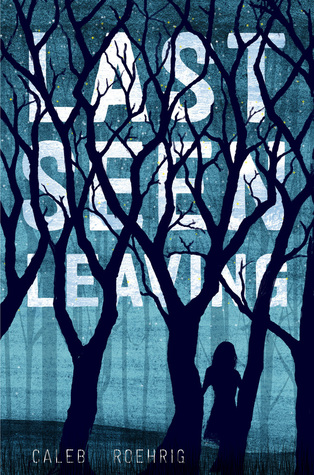 Last Seen Leaving by Caleb Roehrig
This is a thriller centering around a boy whose girlfriend goes missing. It's dark and interesting and keeps you turning the pages, reading late into the night. (And oh, did I mention? The main character also gay.)
Shadowshaper by Daniel José Older
Shadowshaper is about a girl who has the power to control ghosts. She's also Puerto Rican, and her family history and background is so important to the story. It's beautiful. I really enjoyed reading this one, and I would highly recommend it.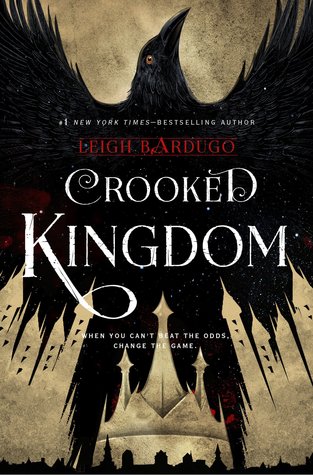 Crooked Kingdom by Leigh Bardugo
This conclusion to the wonderfully inclusive Six of Crows duology was diverse and incredible, and if you haven't read this series yet…get on it, please. It features POC, LGBTQIAP+, fat, and disabled main characters. I adored it.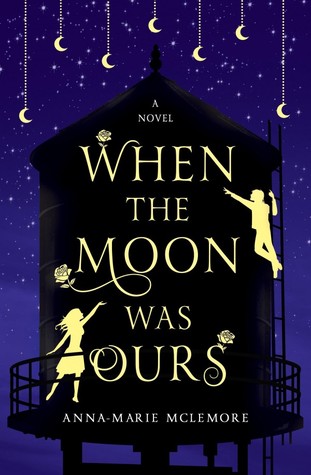 When the Moon Was Ours by Anna-Marie McLemore
This book is one of the most gorgeous books I've ever read. Incredible writing, amazing characters, and a beautiful story all combine to make a book that needs to be read by everyone. The two main characters are Latina and Pakistani, and their cultures are deeply important to them and relevant to the story. One of them is also transgender, and it's portrayed with such respect, and is unlike anything I've ever read. It's simply perfect.

Outrun the Moon by Stacey Lee
It's been forever since I read this book, but I remember really enjoying it. The protagonist, Mercy, is a Chinese girl who gets into a prestigious school previously only for white people- and then the San Francisco earthquake of 1906 strikes, and she has bigger problems. It's a time in history that I never learned much about, and definitely hadn't read a YA book about, and it was so good.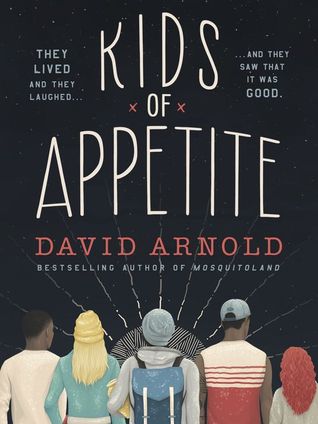 Kids of Appetite by David Arnold
This book is…odd. It's beautiful and amazing, but it is definitely weird. The main characters are diverse and interesting, and the story is different than any book you've read, I promise. It's really difficult to describe, but I really enjoyed it.
You Know Me Well by Nina LaCour and David Levithan
This is a fun, queer story told by not one but two queer protagonists, and it was unlike anything I've ever seen in YA before. That means amazing friendships and two wonderful love stories you'll become obsessed with. This is an adorable and needed contemporary that is a wonderful addition to YA.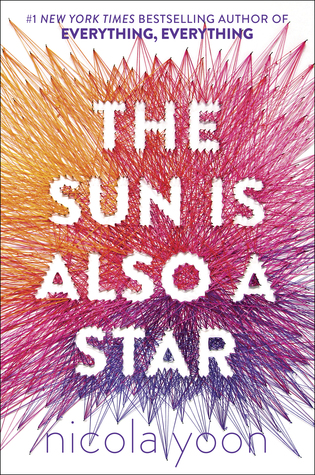 The Sun Is Also A Star by Nicola Yoon
The Sun Is Also A Star is a beautiful story of two teens of color spending one day together in New York City, and the things that follow and the people they affect. I absolutely adored this one (even though I hated the author's previous book, Everything Everything), and I highly recommend it.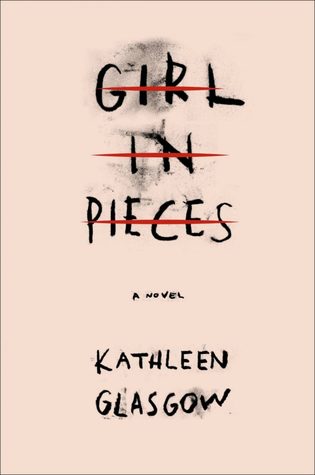 Girl in Pieces by Kathleen Glasgow
This book. It was heartbreaking and beautiful, and it's such an important story. If I remember correctly, the diverse aspect of this book is the mental illness, which is portrayed with respect, as far as I know. It's hard to read at times, but you'll find yourself loving the book more with every page you read.
The Song of Achilles by Madeline Miller
This is a m/m retelling of Achilles's story, and I adored it. The writing and story were gorgeous, and I enjoyed every page. I would highly recommend it, although beware: It has made so many people cry, because everyone knows the story of Achilles…
(Note: One of my gay friends was offended by this book and sees it as following the 'kill your gays' trope. While I didn't personally see this, they were hurt, and I cannot ignore their pain.)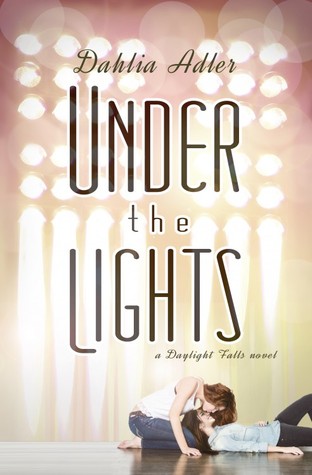 Under the Lights by Dahlia Adler
Under the Lights was my first Dahlia book, and after adoring talking to her on Twitter, I was so excited to read one of her books. Luckily, it lived up to my expectations and was cute and fluffy and adorable. This f/f romance is something you don't want to miss.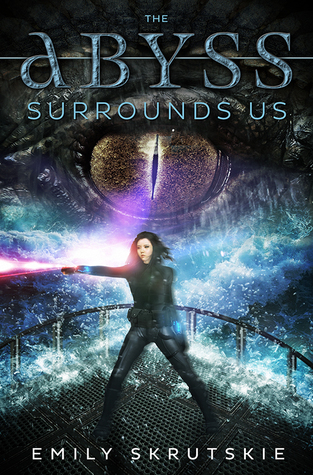 The Abyss Surrounds Us by Emily Skrutskie
This book is one of my favorites ever. Pirates and sea monsters and an amazing f/f relationship-what more could you want? It's perfect. I can't recommend it more, and the second book (coming out this year) is just as good, if not better. I love this series with all my heart.
A Gathering of Shadows by V.E. Schwab
This book is #2 in the Shades of Magic trilogy, and proves that you can have diversity in fantasy. It's by my favorite author of all time, V.E. Schwab, and it's perfect. One of the main characters is bisexual, there are many characters of color, and Schwab has stated off-page that if one of the characters existed in 2017, they would be nonbinary.
While I read many more diverse books this year, these are a few of the ones that really stood out the most. These are ones I would recommend you check out if you're wanting to diversify your TBR.
What are some diverse books you read and loved in 2016? If you have recommendations, be sure to leave them below! What diverse books are on your TBR for 2017?
Thanks for reading!
Ava